When designing a new home or renovating your existing home, the conundrum of "This or That" comes up often. Should you do wallpaper or paint on the walls? Hardwood or carpet on the floors? We have a new "This or That" to consider with your spouse at dinner tonight — what about two single garage doors or one double garage door? Read on and take note of our suggestions so you can determine the best solution for you.
Which Garage Door Size is Best for Your Home?
The Benefits of Two Single Garage Doors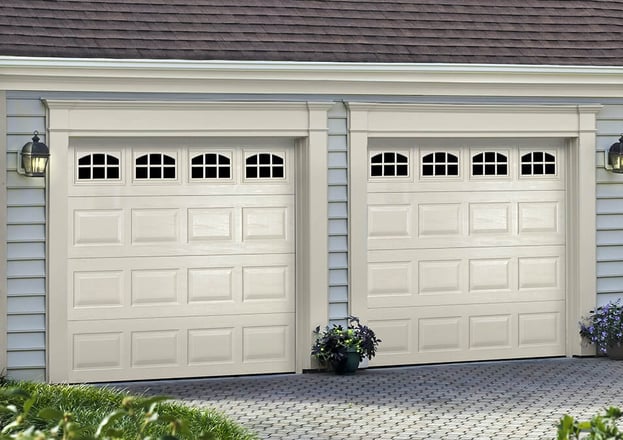 If the thought of two single garage doors is intriguing to you, we recommend your garage space be at least 22 feet wide. This will give you the right amount of space to get in and out of your car comfortably. While we think all garage door sizes are attractive, some folks say that two single doors are more attractive on a front-load house.
An added benefit of two doors is that you have total control of how much the inside of your garage is exposed to the outside. This helps to reduce the amount of air flow, both cold and hot, from entering or exiting your garage and can drastically reduce your heating and air conditioning bills. If you like to work on old cars or have a garage gym or workbench, one car can safely leave the garage without exposing the other side of your garage. Another benefit is that if your garage door happens to malfunction, you still have a way out with the other garage door.
A Bit More to Keep in Mind
With two of anything, you run the risk of double the maintenance, time and repair costs. Typically two single garage doors are smaller so keep in mind the size of vehicles you'll be parking and how much space you'll want when opening the car doors on each side. Two single garage doors are typically better suited for empty nesters or for those without children at home.
The Benefits of One Double Garage Door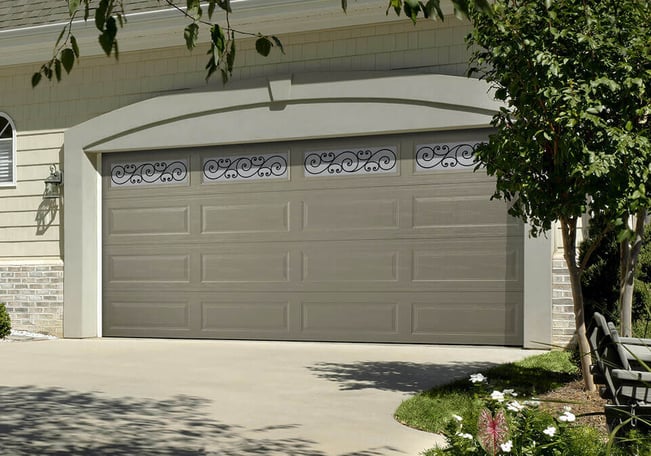 The ideal size of a double garage door if you park two cars should be at least 18 feet wide. A double garage certainly adds convenience as it's typically a larger space to work with. This is a great solution for families with babies and children who still ride in car seats as you'll need the extra space getting in and out of your vehicle. It's also a great solution for the elderly who also might need more space. Additional benefits include less cost up front by installing just one garage door opener system (Bonus: you'll only need to keep track of one garage door opener remote), additional accessible storage space for your use and a double garage door can make your garage feel more spacious.
A Bit More to Keep in Mind
In the unfortunate event your garage door happens to malfunction, you'll be limited on what you can do getting in and out of your garage until your door is repaired.
Just like all of you, we think all garage doors are special. There are many great reasons to own two single garage doors and there are many great reasons to own one double garage door. We think both look great and depending on the functionality you need, both are great options. Keep your budget in mind and the amount of extra space you'll need if you have larger vehicles and we think you'll be just fine with whatever you decide to move forward with.
Our friendly ASSA ABLOY staff and service technicians would love to assist you with selecting the right garage door with the right features for your home. You can call us at 1-866-237-2687 or you can fill out this contact form and we'll be right with you. And if you need help with repairs, contact our emergency garage door repair and service. We can service any make and model!